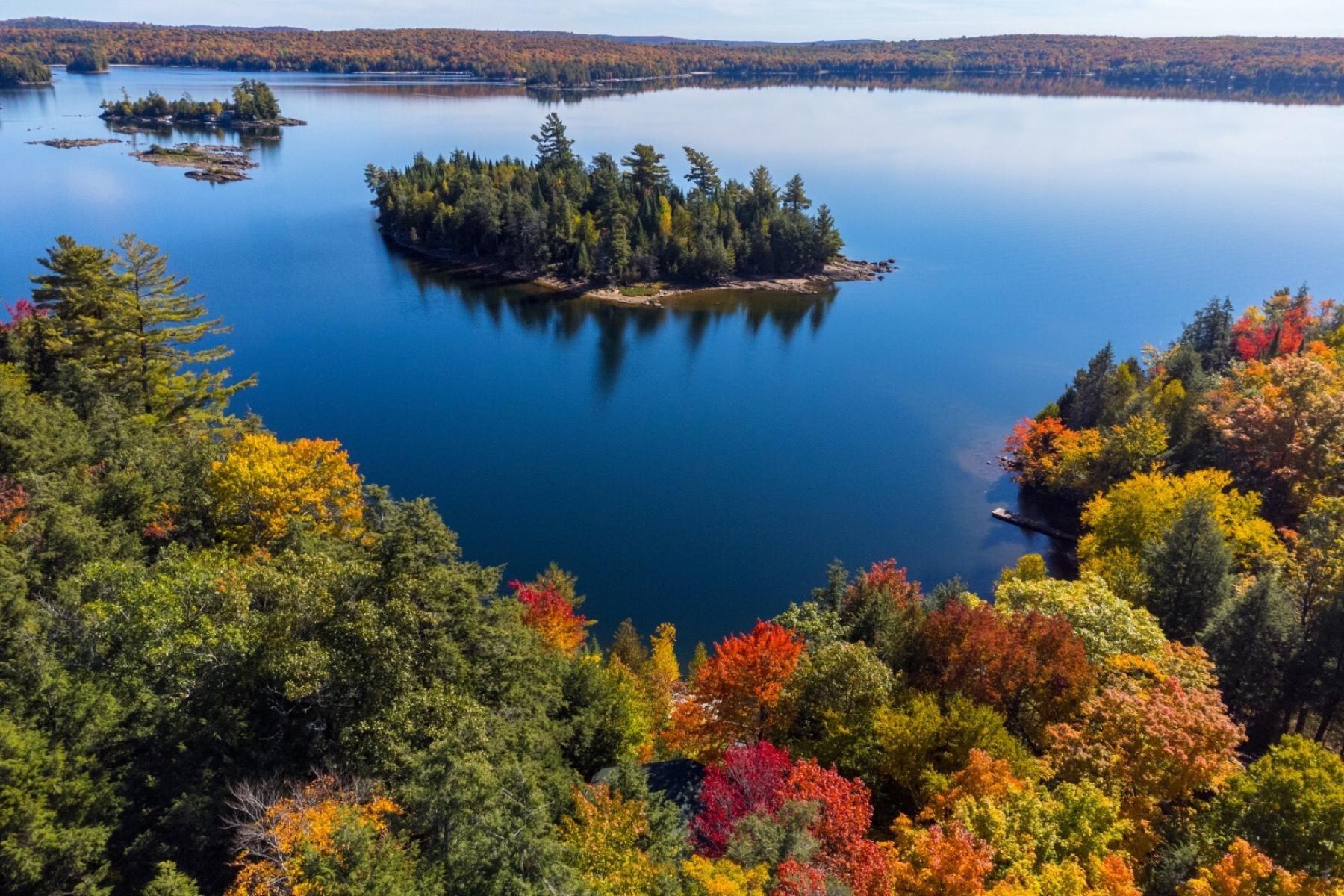 Find Out Why Kennisis Lake Is One Of The Most Desired Lakes For Haliburton Real Estate
"Nice to meet you! What lake are you on?" This is a more common phrase for those of us who have grown up visiting or living in Haliburton Highlands when meeting new people in the area. With over 600 lakes in our county alone, local navigation is easier with landmarks and lakes instead of intersections and neighbourhoods.
Simply by saying "I'm on Kennisis Lake", or "I'm on Eagle Lake", locals instantly know where, in Haliburton's 4,025 km² (1M Acres), that you are located.
And some of our lakes stand out as having very vibrant lake communities. Kennisis Lake is one the best examples of this, with one of the most active Lake Associations in the county.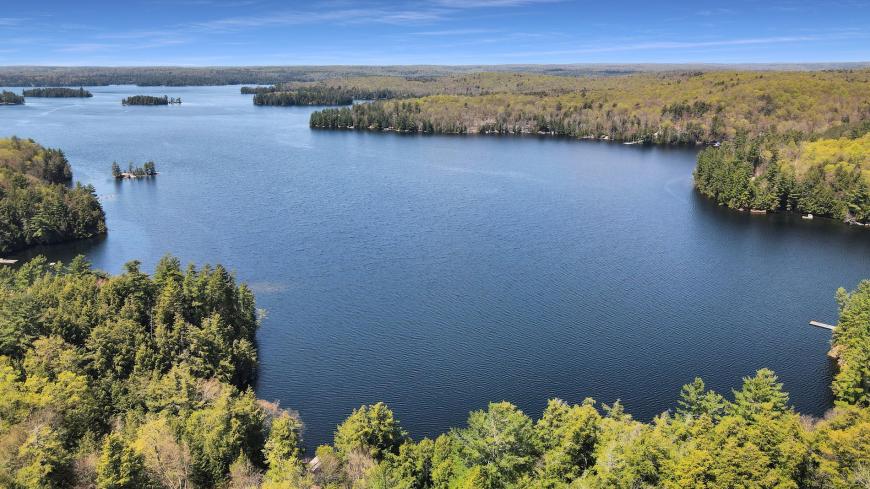 Kennisis Lake Cottage Owners' Association
The childhood summer memories that are made from lake events put on by the Kennisis Lake Cottage Owners' Association, along with the lifelong friendships that bond adults from different parts of the GTA together, is an experience that is hard to put into words.
It is the reason people will choose to purchase real estate on one lake vs another.
Living on Kennisis Lake isn't just about having a place to live or a cottage to escape to; it's about becoming part of a thriving and welcoming community. And with stunning views and iconic Canadian wildlife, it's also about immersing yourself in the natural beauty that Haliburton County has to offer.
One of the most impressive aspects of Kennisis Lake is its dedication to the environment. The Kennisis Lake Cottage Owners' Association (KLCOA) takes an active role in maintaining and preserving the lake's natural beauty. Efforts include regular water testing to ensure the lake's health, tree planting initiatives, and promoting eco-friendly practices among cottage owners. KLCOA is not only committed to its members but also to preserving this slice of paradise for future generations.
The lake community is also family-friendly, making it a perfect place for families to create lasting memories. Kids can participate in numerous activities throughout the year, from joining the annual Rock Bass Fishing Derby to making sandcastles at the Regatta. For those who love water sports, Kennisis Lake offers a wealth of opportunities with its sailing regatta. It's not unusual to see colourful sailboats dotting the lake on a warm summer day.
A sense of camaraderie and shared respect for the lake and its surroundings binds the community together. Whether it's helping a neighbour repair a dock after a storm, joining in community-led conservation projects, or celebrating together at the annual Art on The Dock event, these shared experiences foster a strong sense of community that is unparalleled.
The real estate offerings on Kennisis Lake are as diverse as the community itself, ranging from quaint cottages to impressive waterfront properties. When you purchase property on Kennisis Lake, you're not just buying a home or a vacation getaway, you're acquiring a way of life—a sense of belonging in a community that values the environment, celebrates its unique traditions, and fosters long-lasting friendships.
Kennisis Lake is more than just a geographic location in Haliburton County—it's a thriving, vibrant community with a shared love for the lake, its environment, and its people. It's a place where people come to live, relax, and create memories that last a lifetime. It's no wonder that, when asked which lake they call home, many Haliburton residents proudly respond, "I'm on Kennisis Lake."
Kennisis Lake Geography
While size isn't everything, Kennisis Lake definitely doesn't fall short in this regard. Stretching out over 23km and covering an impressive 1,640 hectares (1,400 acres), it proudly holds the title as the second largest lake in Haliburton County, falling behind only Haliburton Lake itself. Kennisis Lake's crystal-clear waters teem with life, making it a haven for fishing enthusiasts.
Species that can be found in Kennisis include Lake Trout, Smallmouth Bass, and Largemouth Bass. With the guidance of the Kennisis Lake Cottage Owners Association, residents ensure the lake's biodiversity is maintained, allowing future generations to also enjoy the thrill of a successful catch.
The location of Kennisis Lake is another one of its many charms. Nestled in the western part of Haliburton County, it's part of the sprawling Kennisis River System. For those residing in the hustle and bustle of Toronto, Kennisis Lake is but a three-hour drive away, transforming into the perfect weekend escape from city life.
For those with a love for untouched wilderness, the proximity of Algonquin Provincial Park to the north is an enticing feature. With the park just a short distance away, opportunities for hiking, bird watching, and exploring diverse ecosystems are practically at your doorstep.
Navigating from Kennisis Lake to nearby towns and cities is straightforward. It's a quick 30km drive to Haliburton Village, 45kms to the Village of Minden, and 75kms to Norland. Larger cities like Barrie, Toronto, and Ottawa are also within a feasible driving distance at 170kms, 240kms, and 315kms respectively. This central location allows easy access to both the peace of rural life and the excitement of urban environments.
The Kennisis Lake Cottage Owners Association has made navigation on the lake itself easy by providing detailed Kennisis Lake Maps, complete with boating and navigational hazards, along with marked buoy locations. These maps, which can be accessed on their website, are just another testament to the Association's dedication to making life on Kennisis Lake not only fulfilling but also safe.
All these features and more are what make Kennisis Lake such an enchanting place to call home. Whether you're drawn to its majestic size, vibrant fishing opportunities, or convenient location, Kennisis Lake has something for everyone.
Kennisis Lake Marina
A jewel in the crown of Kennisis Lake is the Kennisis Lake Marina. A gateway to the lake's vast expanse, the marina is a bustling hub of activity, facilitating both the day-to-day and recreational needs of lake dwellers. It provides a variety of services, from boat rentals to equipment servicing, ensuring that whether you're a seasoned sailor or a novice explorer, you have what you need to venture out onto the water safely.
Beyond its functional offerings, the Kennisis Lake Marina is also a vibrant social spot. It's a place where locals gather to share stories, catch up on community news, or simply enjoy the serenity of the lake. On sunny days, you'll find families prepping for a day on the water, seasoned anglers trading fish tales, and kayakers setting off to explore quiet coves. As evening falls, the marina becomes the perfect spot to watch the stunning sunsets Kennisis Lake is known for. With a community as tightly-knit as Kennisis, the marina isn't just a service point—it's a place where the heartbeat of this vibrant lake community can be truly felt.
See for yourself with our Live Webcam feed located at the Kennisis Lake Marina.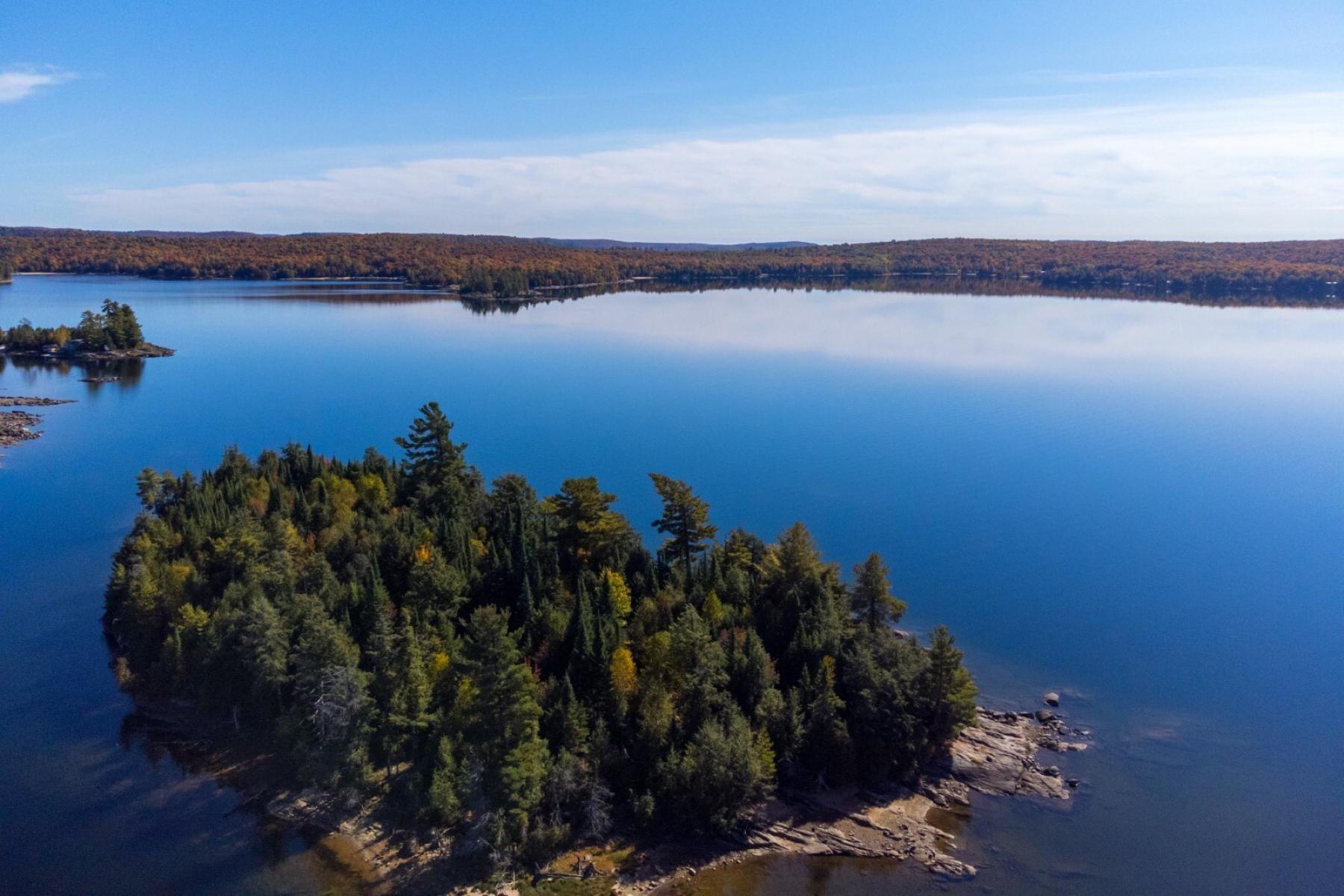 Kennisis Lake History
Although there isn't a lot of specific historical information readily available on Kennisis Lake, its history can be inferred from the wider historical context of the Haliburton County region. The region has a rich history that dates back thousands of years. First Nation communities, such as the Anishinaabe and Huron-Wendat peoples, initially inhabited the land, relying on its plentiful resources for survival. European settlement began in the mid-19th century, primarily driven by the timber and mining industries. Over time, as road and railway networks improved, the region developed into a popular destination for vacationers, with tourism becoming a significant part of the local economy. Kennisis Lake, with its abundant natural beauty, has undoubtedly shared in this historical journey.
If you're interested in learning more about the history of Kennisis Lake and Haliburton County, resources such as the Haliburton Highlands Museum and the book "The Haliburton Scrapbook" by Leopolda Dobrzensky and H. S. Cummings would be excellent starting points. And on the Kennisis Lake Cottagers Association website, you can find a link to "The Forgotten History of Lake Kennisis" by Gordon MacKinnon.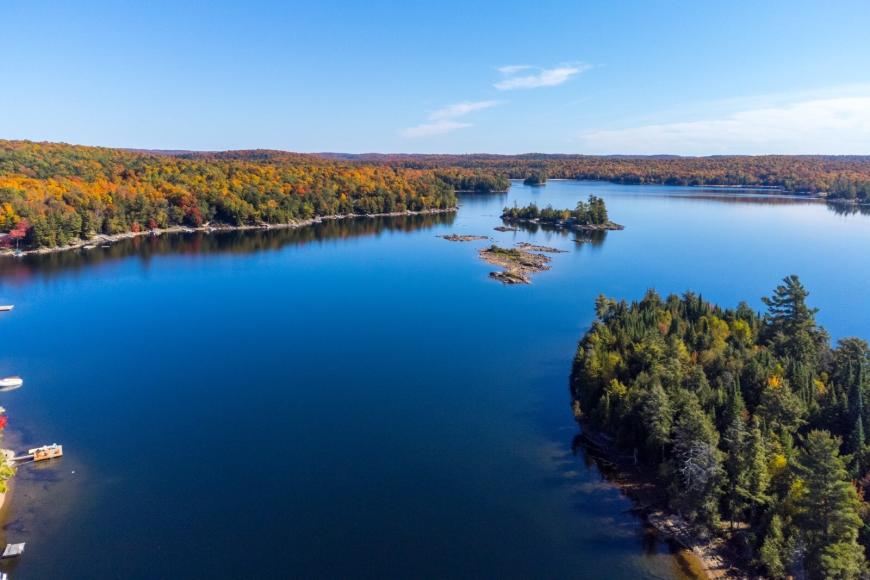 Kennisis Lake Real Estate Trends
While Kennisis Lake offers priceless views and an invaluable community, purchasing property here does come with a cost that reflects its desired lifestyle. As of the last quarter of 2023, real estate prices on Kennisis Lake can range widely based on various factors such as the property's size, its location on the lake, the age and condition of the cottage, and the features it offers.
Small, older cottages can start around the $500,000 mark. These are quaint properties that offer a simpler way of life and are in need of upgrades and property improvements, but still provide access to all the benefits of lake living.
Mid-range properties, often featuring larger lots, updated amenities, and more substantial dwellings, can range from $1 million to $2 million.
Kennisis Lake is known for a range of premier properties that can reach upwards of $2 million to $3 million and beyond. These waterfront homes typically offer premium features like expansive lake frontage, custom designs and upgraded dock systems.
It's also important to keep in mind the additional costs associated with lakefront property ownership, such as higher property taxes, and maintenance costs for both the property and any watercraft.
However, for many, the cost of real estate on Kennisis Lake is an investment not only in a property but also in a lifestyle. The serene surroundings, welcoming community, and outdoor recreational opportunities make Kennisis Lake a highly desired location and a place where priceless memories are created.
If you have questions about Kennisis Lake, Haliburton Real Estate, market demand, the economy, and seasonal variations, reach out to us! Our real estate team is happy to help anytime, and our combined local knowledge covers every inch of Haliburton Highlands.