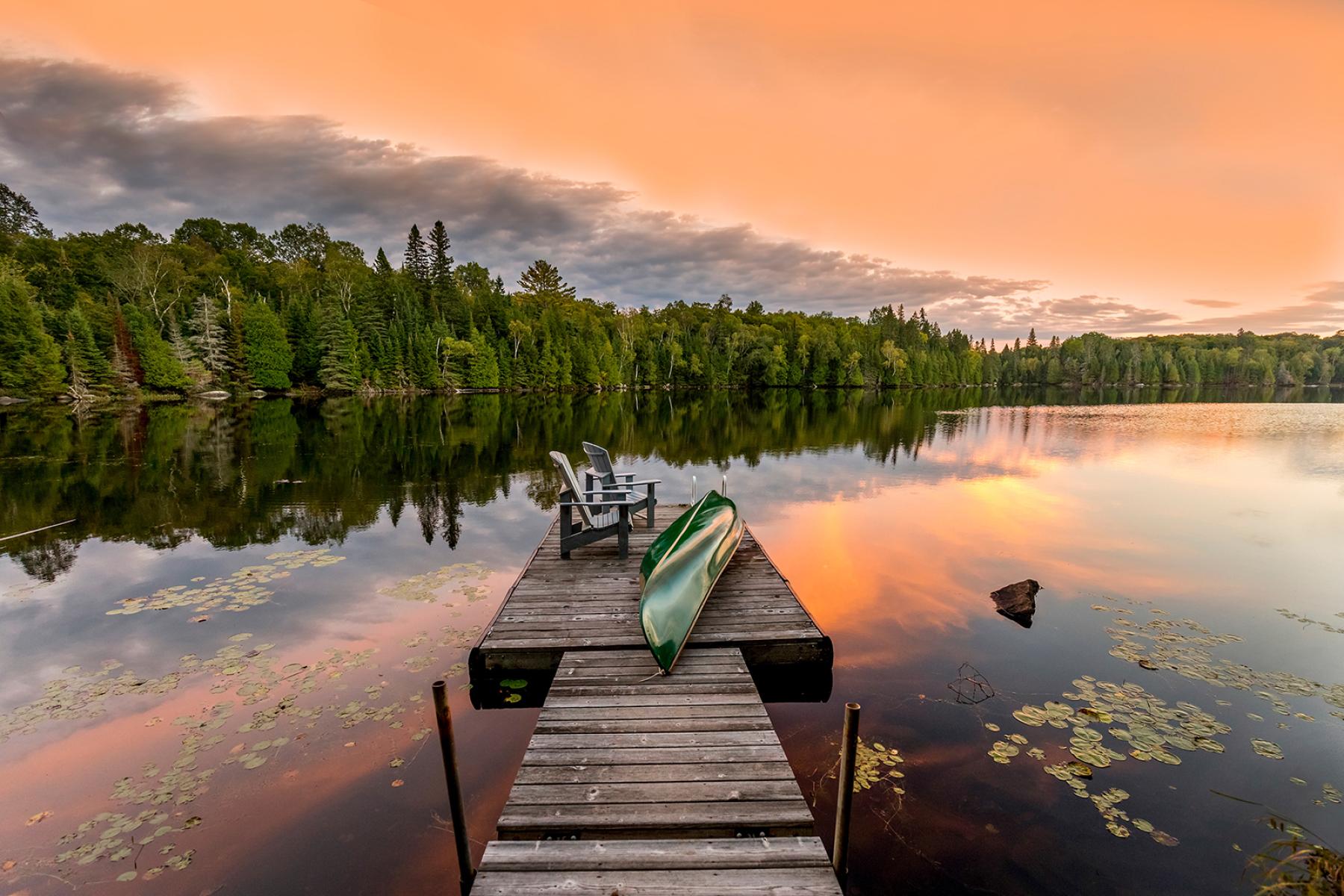 Life After the City: Transitioning to Waterfront Living in Haliburton
It's a familiar dream for many city dwellers — trading the concrete jungle of downtown Toronto or across the GTA for the serene shores of a lake "up North", surrounded by nature's beauty. If you've been contemplating a move like this, Haliburton, Ontario, fondly known as Cottage Country, may just be the haven you're seeking.
Haliburton is nestled in the heart of Ontario's Highlands, approximately 215 kilometers northeast of Toronto. It is easily accessible via a scenic drive that typically takes around 3 hours. One popular route primarily follows Highway 35, offering picturesque views of Ontario's natural landscape along the way.
Haliburton County, often referred to as "Cottage Country," is home to more than 600 lakes. This includes popular ones like Kashagawigamog Lake, Haliburton Lake, Redstone Lake, Kennisis Lake, and many more. The lakes in Haliburton County are a significant feature of our region's landscape and are a major draw for both visitors and locals, with some of Ontario's best fishing, boating, and on-water recreation, along with stunning waterfront views.
Lakefront living comes with a different pace. This is a short guide with a local perspective to help you through the transition from city living to the tranquility of waterfront living here in Haliburton.
Haliburton Life
1. Embrace the Pace
Life in Haliburton moves at a different rhythm than in the city. The constant hustle and bustle of noise in urban life gives way to the soothing sounds of water lapping at the shore, loons calling to each other between lakes, and the sound of rain pitter pattering on the forest canopy. Embrace this slower pace, savor your surroundings, and let the stress of city living melt away.
Haliburton Locals are not in a rush and you'll often find that your quick trip to the grocery store can turn into a longer trip than anticipated with getting into conversations with locals and neighbours who you will bump into.
2. Explore Your Natural Surroundings
One of the biggest draws to Haliburton is the natural beauty that surrounds you. From hiking and biking trails to canoeing and fishing opportunities, there's always an adventure waiting right outside your doorstep. Use this transition as an opportunity to connect with nature and discover new outdoor activities that you may not have had easy access to in the city.

Check out this local searchable map from the County of Haliburton to search things like lake access points, beaches, waterfalls, cultural points of interest, scenic viewpoints, parks and picnic areas.
Check out local webcams to see what the weather is doing in other parts of the county.

3. Get to Know the Haliburton Community
Moving to a smaller community like Haliburton often means becoming part of a tight-knit group. Here are some ways to help: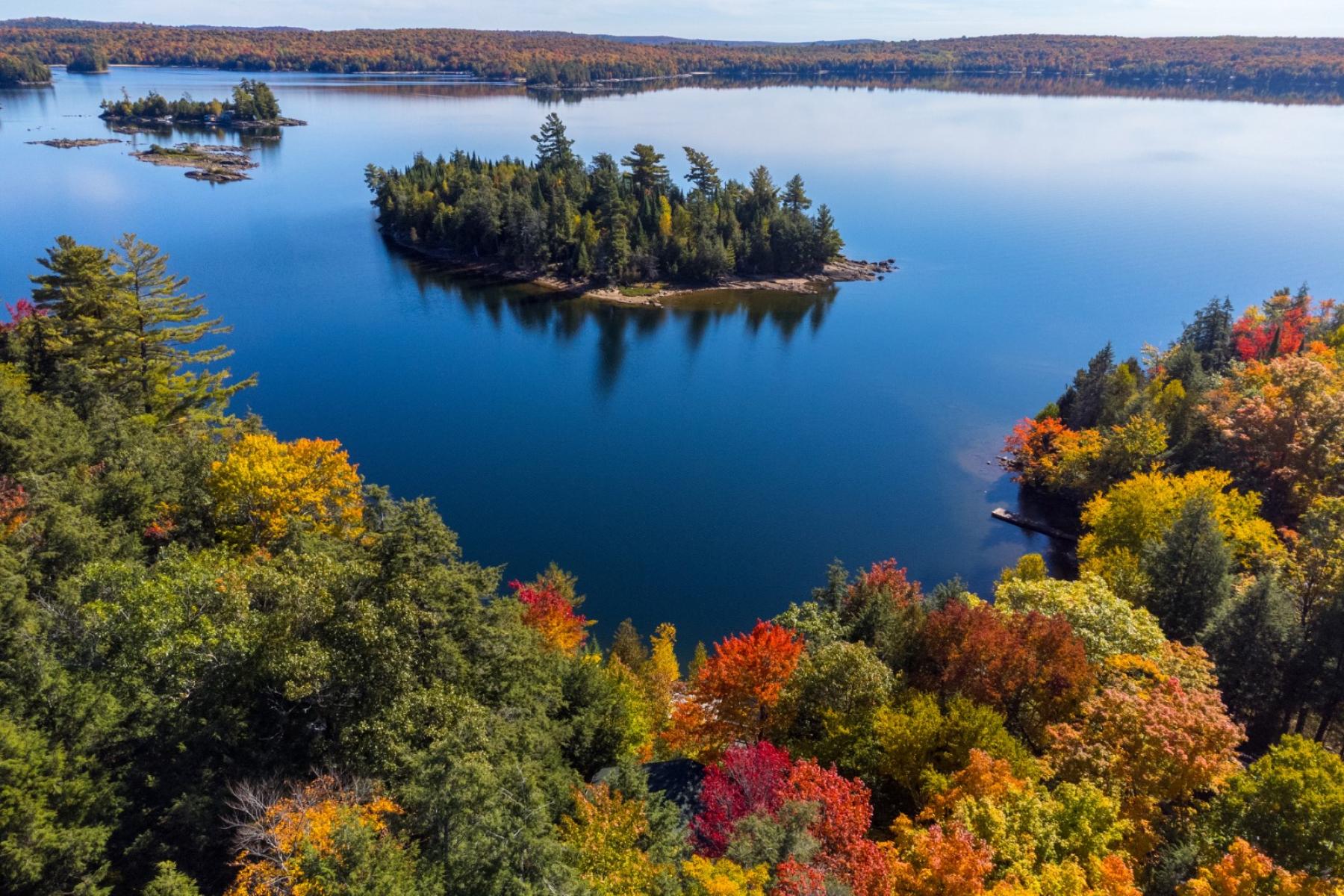 4. Embrace Seasonal Living
Unlike city living, where seasons can sometimes blur together, in Haliburton you'll get to fully experience all four seasons. From the fresh blooms of spring and water sports in summer, to the vibrant foliage in fall and cozy winter activities like ice fishing and snowshoeing, living in Haliburton means embracing and enjoying the changes in the seasons.
Your wardrobe will expand to include thick winter boots that keep your toes warm while enjoying apres-ski on the outdoor deck overlooking the ski hill at Sir Sam's Ski and Bike.
5. Prepare for a Different Kind of Infrastructure
Living in Haliburton may require adjusting to different infrastructure than what you're used to in the city. Things like septic systems, well water, and wildlife are all part of the rural living package. It's important to be prepared for these differences and to embrace them as part of the charm of waterfront living.
Use the local County of Haliburton and our four municipal websites for the Township of Algonquin Highlands, the Municipality of Dysart et al, the Municipality of Highlands East and the Township of Minden Hills to navigate everything from landfill hours, to roads and trails information, to emergency and health services and more.
Your journey is just beginning.
Leaving behind the fast pace of city life for the calm and serenity of Haliburton is a lifestyle choice that many people find rewarding. If you're considering the move, remember that every transition takes time. Allow yourself to slowly adapt to the rhythm of waterfront living, and before you know it, you'll find it hard to imagine living any other way.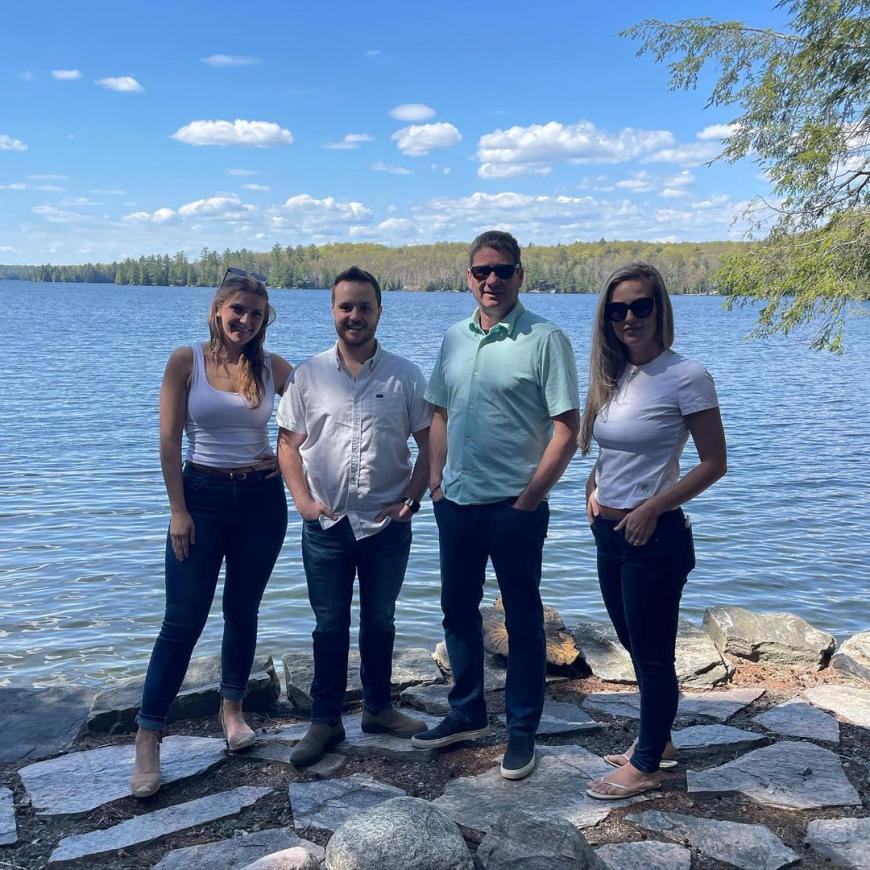 If you have questions about local life before you make the move to Haliburton County, we are here for you. Pick up the phone and give us a call. We are about as local as it gets with Troy Austen being a 5th generation lifelong resident of Haliburton County and our entire Team having deep roots and connections within the community, and we are all happy to help you.