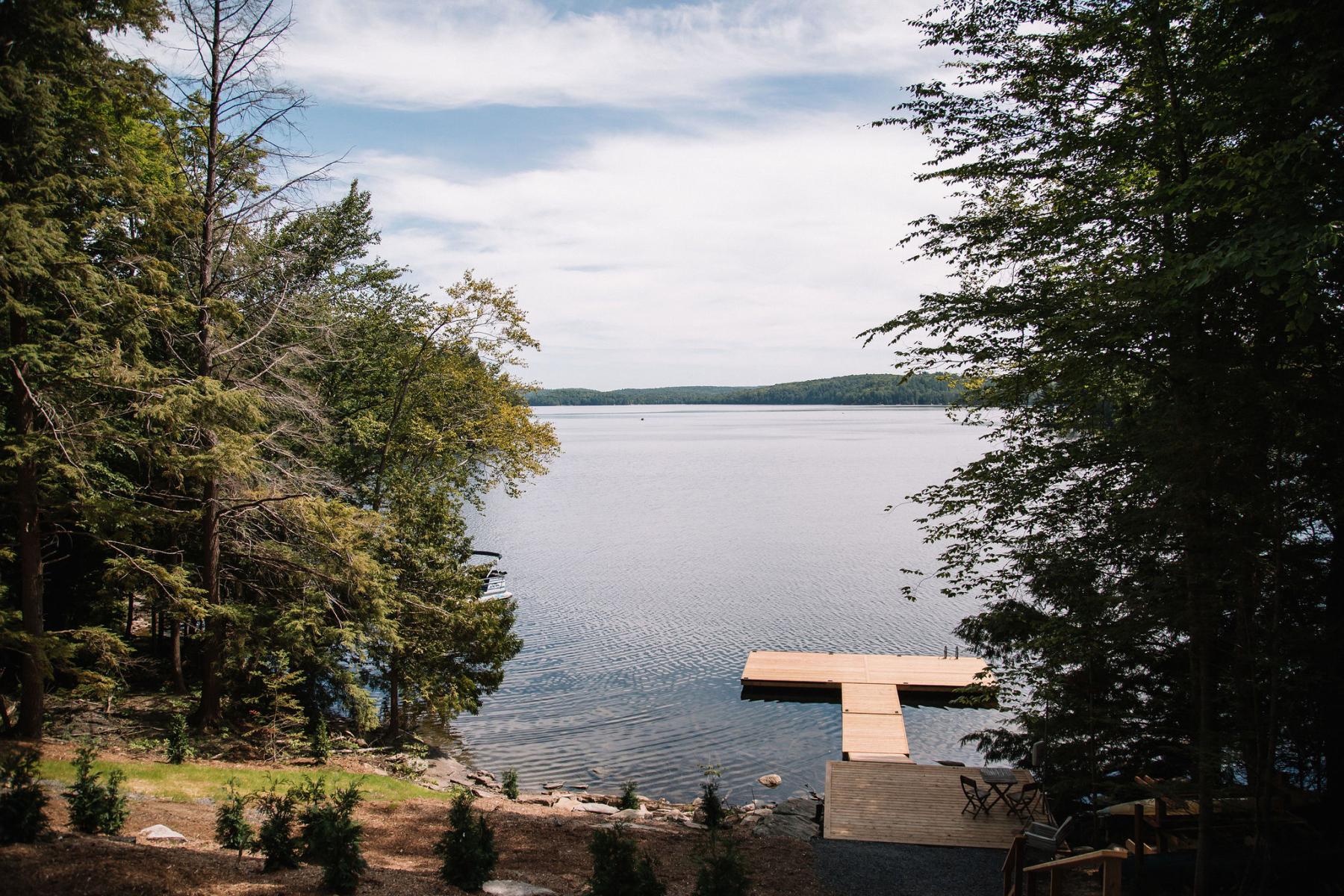 7 things you might not expect about buying a property in Haliburton
If you are considering buying a property in Ontario, Haliburton might be the perfect destination for you. This picturesque region is home to stunning lakes and breath-taking natural beauty, making it a dream location for anyone looking to invest in a cottage or house. From the stunning scenery to the unexpected expenses, buying a property in this area can come with its fair share of surprises.
Here are the top things you might not expect when buying a property in Haliburton:
1. The Haliburton Real Estate Market is very vast!
Haliburton's real estate market is unique, and it is vital to have a good understanding of it before you start your search for a property. The market varies depending on the season, and one might find themselves in a bidding war for the property if you're looking to purchase during the peak season. We here at the Troy Austen Real Estate Team can help you navigate the tricky process of buying a waterfront property for sale in Haliburton.
2. Location plays an important role.
When it comes to considering a Waterfront property for sale in Haliburton, location is everything. You need to consider the proximity to amenities, the distance from the water, and the property's orientation. For instance, a south-facing property is ideal for sun exposure, while a west-facing property is perfect for watching sunsets.
3. The Beauty of Haliburton's Natural Surroundings
Haliburton is famous for its beautiful natural surroundings, including forests, lakes, and rivers. You can expect to see various wildlife, such as deer, moose, black bears, and loons, among many others.
4. The Impact of Seasonal Weather on the Property
Haliburton, Ontario experiences a wide range of seasonal weather, from hot summers to snowy winters. It is essential to prepare your property for the harsh winter weather by investing in proper insulation and heating systems.
5. Wildlife Encounters
Haliburton is home to diverse wildlife, including bears, deer, and wolves. You must be aware of the potential for wildlife encounters when purchasing a property in this region. It is also crucial to take measures to prevent wildlife from accessing your property, such as installing bear-resistant garbage containers.
6. Cottage and Lake Associations
The various Cottage and Lake associations in the area are a valuable resource for anyone looking to purchase a waterfront property in Haliburton. They provide information and support to property owners, including resources for septic system maintenance, water quality testing, and more.
7. Seasonal Maintenance
Seasonal maintenance is essential when owning a property in Haliburton. You must be prepared for harsh winter weather conditions, such as heavy snowfall and ice storms, and take measures to protect your property. It is also essential to know about the regulations for dock installation and removal in the summer and to make arrangements for snow clearing in the winter if you wish to access your property in during the winter months.
Let us help you with your Haliburton waterfront real estate needs
Buying a waterfront property in Haliburton, Ontario offers many unique opportunities and challenges. Haliburton is a beautiful location with an incredible variety of waterfront properties. We here at the Troy Austen Real Estate Team at Re/Max Professionals North are a highly experienced and reputable team of real estate agents that excel in selling some of Ontario's most sought after waterfront properties. With our extensive knowledge of the market and our commitment to providing excellent customer service, we can help you find the perfect waterfront property for sale in Ontario. Let us guide you through the process of buying or selling in the Haliburton Highlands. If you're interested in waterfront property for sale in Haliburton, Ontario, contact us today!